The control of a plant producing clean pathogen free drinking water.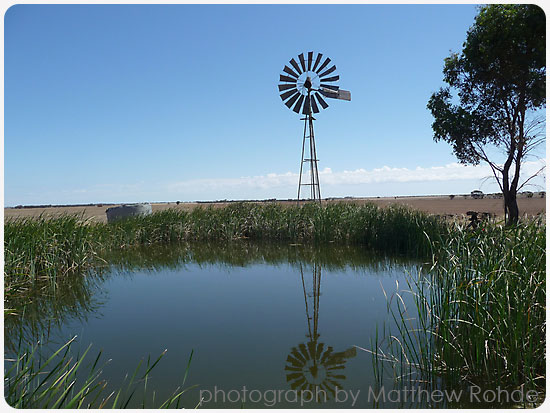 As is performed in your local Municipal WTP a regime called "Jar Testing" is regularly carried out to enable the adjustment of the coagulant dosing rate to an optimum enabling complete coagulation and settlement of the raw water solids.
This is vital to adjust for changing turbidity resulting from rain or water sedimentation in dry periods.
JAR TESTING
We at Billabong Water have produced a simple, economical JAR TESTING REGIME.
This comprises of 6 cubic acrylic jar mixers of one litre capacity that can be dosed through a simple one millilitre syringe.
The results obtained by selecting the best clarity of the six jars and adopting a corresponding plant coagulant dose rate read off a simple chart will keep our plant producing optimum clear clean drinking water for both stock and human consumption.
THE BILLABONG WATER JAR TESTING KIT
This kit is used for the determination of BILLABONG COAGULANT (for charged chemical floc forming) dosing rate per litre in the
FLOCCULATING (agglomerating and settling) of sludge from raw contaminated turbid water when using a BILLABONG WATER
TREATMENT PLANT. These raw waters can be sourced from rivers ,creeks, dams or bores.
Cost ex works ........ $975.00 + GST (ex. works Sydney)
Contact us for more information.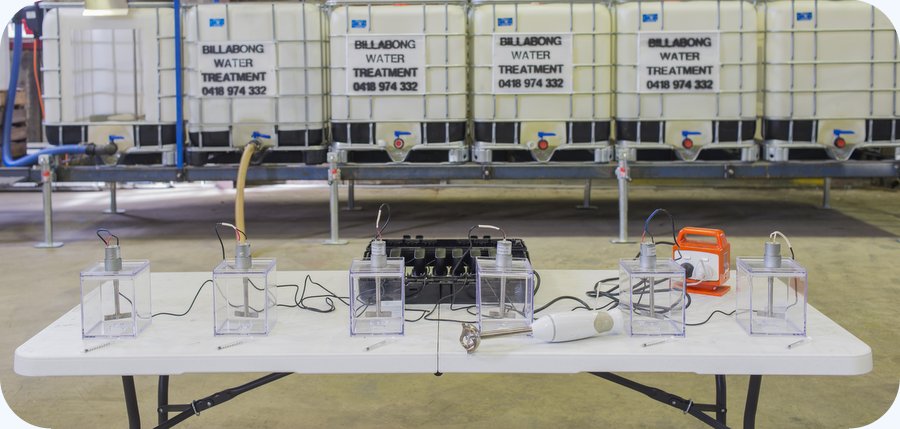 Specification
6 only, one litre cubic, clear, acrylic jars
Rapid stir barmix
Slow stir 12v, 30rpm motor
1ml syringes
240v with transformers