Billabong Water Treatment Plants – Turning Dirty Water into Clean Water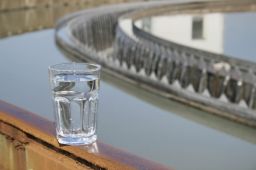 Billabong Water Treatment Plants can be adapted to suit a wide and diverse range of industries and communities. Sizes ranging from small batch plants – up to 10,000 litres per day (much larger plants available upon request).
Our WTP's can remove pathogens, turbidity, hardness, manganese and iron from your bore, creek river or dam. This water treatment can be obtained at half the current cost of Municipal water charges.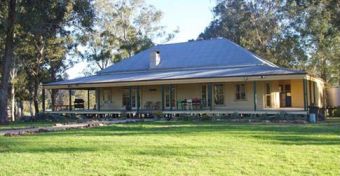 The Billabong Water Treatment Plants have been developed to bring the ideas and technologies similar to that of large scale municipal councils to the smaller company, producer or community. The processes of turning dirty water into clean water though our Billabong Water Treatment Plants are in essence the same, just designed in a smaller unit so you, your business or community can use this technology too! We have just developed these ideas further to produce a small, easy to use and vastly more economical water treatment plant/s that was otherwise unavailable to the smaller business, rural homestead or livestock farm.
We have listed a range of industry and community uses that we feel would benefit from our water treatment plants. These are:
Small Rural Councils

Providing excellent water quality for areas and communities that otherwise would not be available. We can also soften hard bore water (removing Calcium and Magnesium salts and Carbonate). We can also remove common problems such as Manganese and Iron

Domestic homestead

Our water treatment plants can not only clean water from the source (tank, dam, river etc) but can also soften bore water for the application of clean drinking water, laundry and shower use.

Livestock Producer

Pathogen free clean water drinking water can increase the weight yield of livestock by 10% in cows and 15-28% in adolescent livestock. For more details on the benefits of our water treatment plants for the livestock producer please click here for further information - a must read for any livestock producer or feedlot.

Hydroponic Produce Growers & Farming

To avoid disease and maximise the yield of produce, clean unpolluted water is a must and that's just what Billabong Water can do. Our water treatment plants can turn your onsite water source (tank, river, creek or dam) from dirty water into clean, pathogen free water.

Marinas

Our water treatment plants can convert marine antifoul contaminated wash down water into clean, clear fresh water.

Car & Truck Wash

Oil and grease can also be removed from highly turbid wash down waters.
We are open to other industries and applications and are available to discuss your ideas and needs as well a providing more detailed information on problem based solutions for your water requirements.
Contact us today, all inquiries welcomed. We are open to discuss and recommend a water treatment plant suitable for your needs.